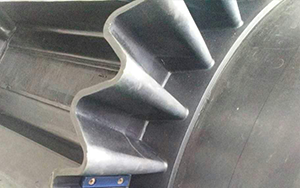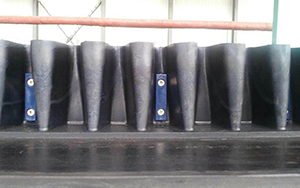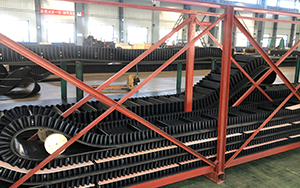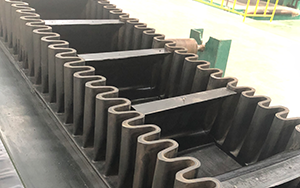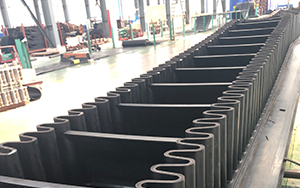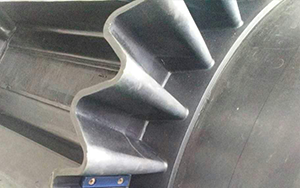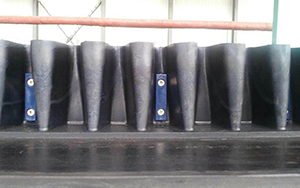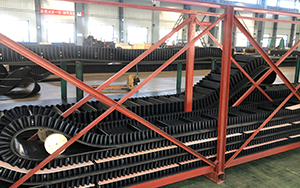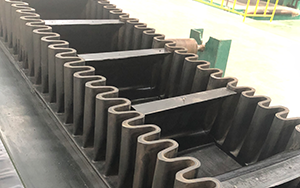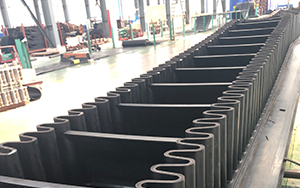 Sidewall belts
Conveyor belts with side walls are practical for two reasons: they are very stable and they allow for the transportation of multiple products under a larger angle. As a total supplier, REPA Supplies can deliver ready-made sidewall conveyor belts. We manufacture our products fully in accordance with your specific wishes.
A sidewall conveyor belt has many advantages. Because of its separate compartments, it can transport various types of products, while spillage is avoided by the sidewalls attached to it. Thanks to its design, of which all parts are fixed, only little maintenance is required.
Finally, the maximum transport angle of 90 degrees is very convenient. It means that only little power is needed to propel the belt forward. Next, owing to its compactness, a lot of horizontal space can be saved, which is ideal at locations where there is not much room for equipment.

The sidewall conveyor system contains different elements, of which the basic component is either an EP-, an ST-, a CP-, or a transversely stable belt. The transversely stable belt is the most frequently used because of its excellent stability. The basic belt is provided with sidewalls and cleats.
We can manufacture tailor-made conveyor belts that are fully in line with your specific wishes. We understand that all industries and businesses need their own unique approach. Given our extensive experience and know-how as well as the broad assortment of product components that we have in stock, we can offer you everything you need.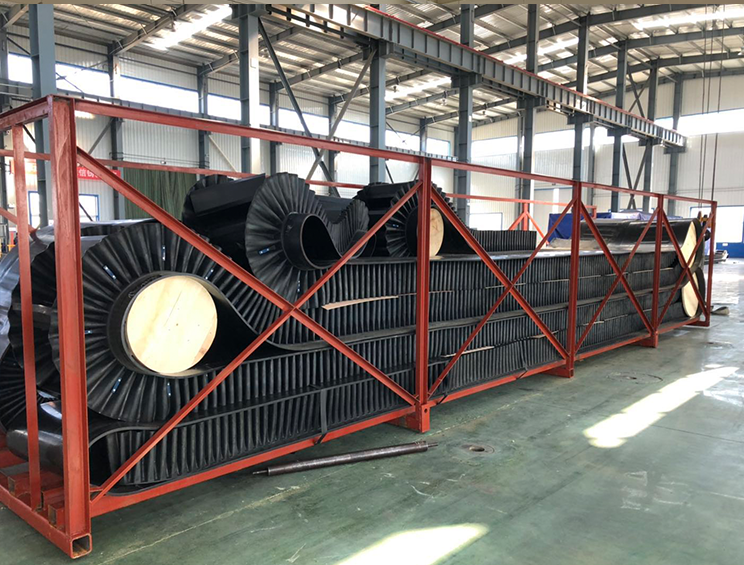 REPA's assortment includes a large variety of cleats and sidewalls. Therefore, the possibilities are endless. In the design of your conveyor belt, we provide the following options:
Height: all from M40 to M400 (40 to 400 mm high)
Quality: normal or fabric-reinforced
Properties: heat resistant, fire resistant, oil resistant and grease resistant, DIN S or K.